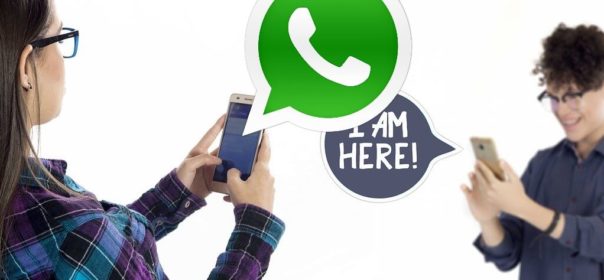 Unblock Whatsapp Calling in Saudi Arabia
Whatsapp is the most popular calling messenger in Saudi Arabia. After recent problems with IMO, the interest in Whatsapp call in Saudi Arabia increased dramatically. Unfortunately, WhatsApp call is not working in Saudi Arabia in 2020 due to the country's Internet censorship. The only reliable solution is masking your IP address with a secure and invisible VPN service that cannot be detected. Silverhanna makes you anonymous and protected with an invisible secure connection. Try today for free and forget about Internet limits in Saudi Arabia. unblock WhatsApp call in KSA today.
WhatsApp call in Saudi Arabia 2020
According to Google trends Whatsapp in number 1 messenger in the world and in KSA as well.
Actually, WhatsApp is not completely banned in the country, only WhatsApp call not working in Saudi Arabia. So to enable voice and video calling many people are using VPN for WhatsApp call in KSA.
Now you can try SilverHanna for free and enjoy unlimited voice and video calls from Saudi Arabia.
Whatsapp Calling in Saudi Arabia is not a problem anymore. Your security assistant Silverhanna always happy to help.
Voice and video calling are blocked not only in Saudi Arabia but in other Gulf countries. Such as, WhatsApp is blocked in UAE, Whatsapp calling not working from Egypt, Oman, Qatar, Zimbabwe, and other places.
According to Saudi Arabia Minister of Information:
"Digital transformation is one of the key kick-starters for the Saudi economy, as it will incentivise the growth of internet-based businesses, especially in the media and entertainment industries. Access to VoIP (voice over internet protocol) will reduce operational costs and spur digital entrepreneurship – that's why it is such an important step in the Kingdom's internet regulation"
You can use Silverhanna on any device like smartphone, Windows and MAC computers, Android and iPhone.
3 Steps to Enable Whatsapp calling from KSA
Get your Silverhanna account
Setup secure connection (please review setup guides)
Enable Silverhanna on your device.
That is all! Now you can enjoy unlimited voice and video calls without any limits.
Whatsapp is blocked in other Middle East countries like Qatar, Oman, UAE, and others as well.