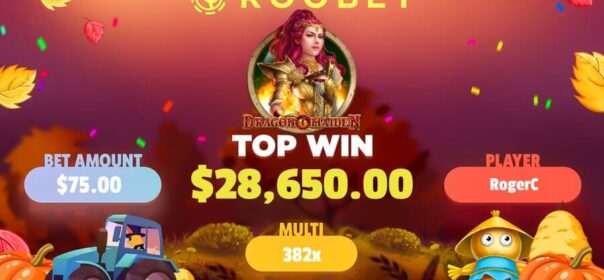 How to Play on Roobet: Complete Guide
You have probably heard about one of the fastest growing crypto casino Roobet. Let's find out how to use this fantastic service. We will consider how to play on Roobet, how to register on Roobet even from blocked region, how to deposit and withdraw the money from Roobet. So, let's start.
How to Register on Roobet
When you first visit Roobet website you need to register first before you can start playing.
Don't forget to use coupon code au521  to get your first bonus.
Please note! Roobet casino is not available in some countries like USA or UK and you will see a message:
"Sorry, Roobet isn't available in your region!"
To bypass this restriction some people use a VPN for Roobet, just select VPN server from the available regions like Canada or Hong Kong.
With VPN you will be able to visit the website and play your favorite games without any problems. This is really simple and safe.
So, let's continue.
How to Register on Roobet from anywhere
You opened Roobet website and you will see yellow Register button in top right corner. Just click it and complete the form.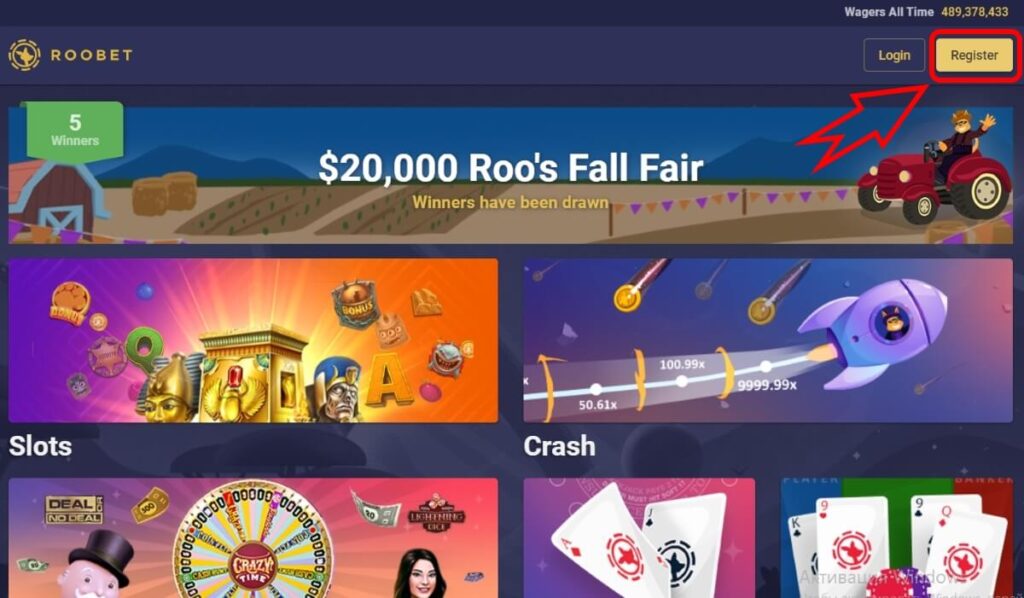 2. Here you will need to enter your
Username (select it yourself, we do not recommend using your real name)
Date of birth (you don't have to enter your real Date of Birth just note that Roobet is allowed only for people over 18 years old. So be accurate pointing this date)
Select Password – enter it twice to be sure you entered it correctly.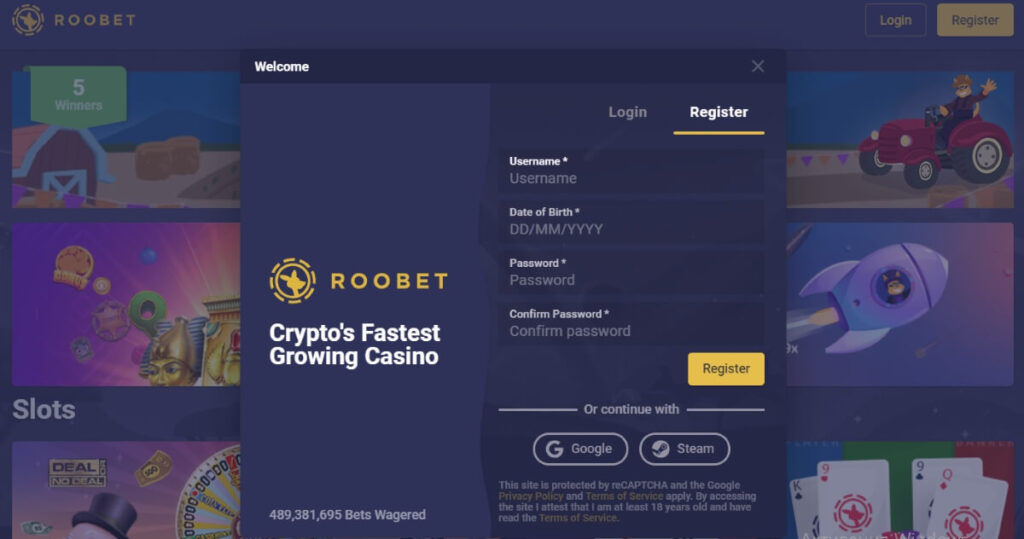 And that all – click Register button.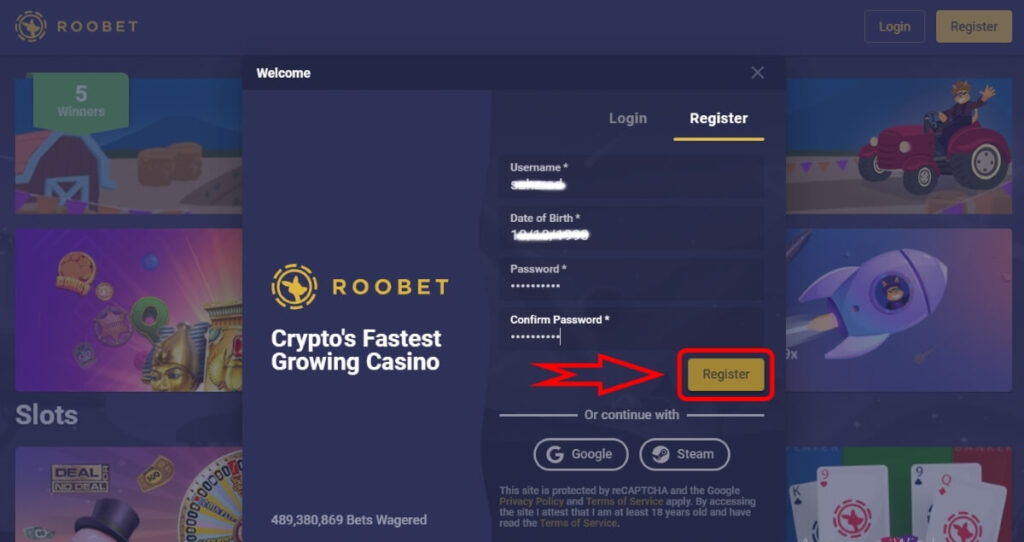 How to Deposit on Roobet crypto casino
Roobet is crypto casino, so you can deposit and withdraw only in Bitcoin or Ethereum.
After your registration you will see green button Deposit on the top of the page.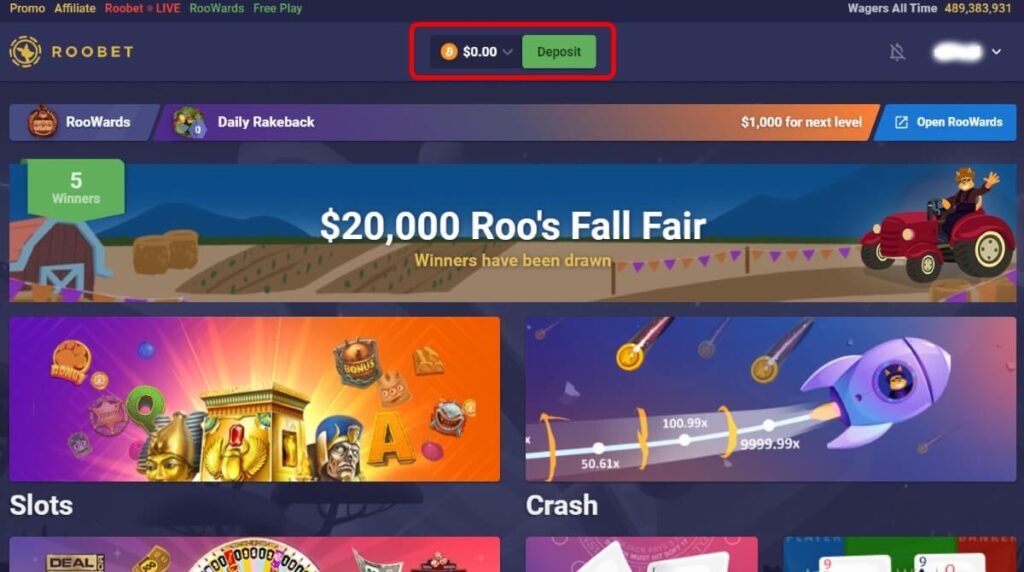 Click Deposit button and you will see the next page: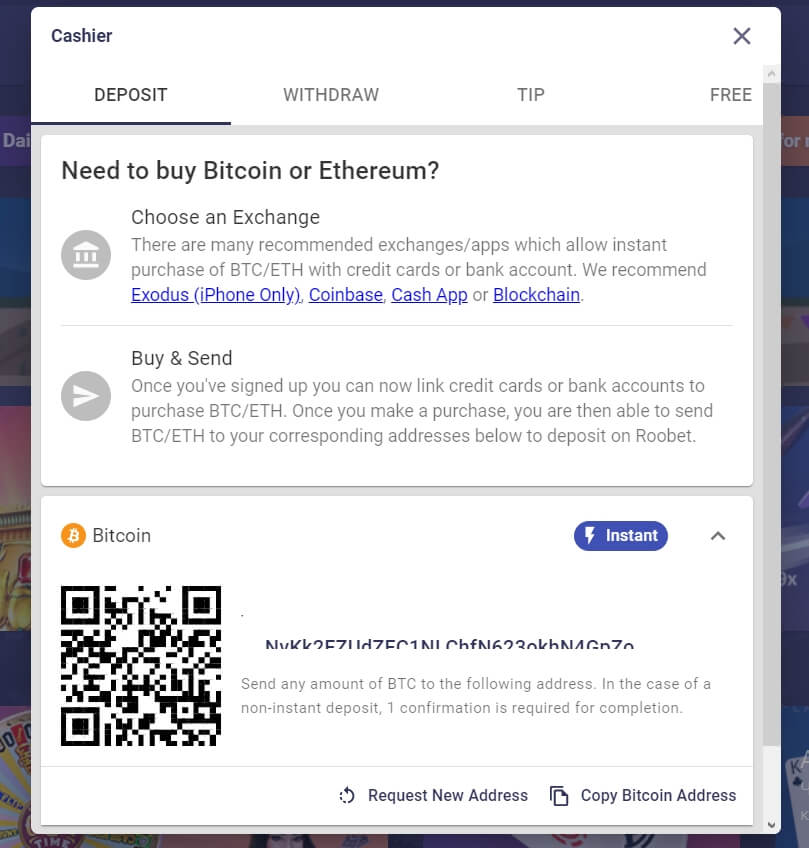 Here you can see two options for a deposit in Roobet: Bitcoin and Ethereum.
If you have cryptocurrencies just transfer some amount to the Roobet bitcoin address.
In case you don't have any bitcoins you can buy some.
Roobet recommends some websites for exchange. Sure, you can select anyone.
After you deposit you can see your amount at the top of the page.
Now you can play and win on Roobet!
How to Withdraw from bitcoin casino Roobet
When you decide to withdraw the money from Roobet you need to confirm your email address.
Click on your username in the top right corner and you will see the dropdown menu:
Cashier
Account
Affiliate
History
Live support
Logout.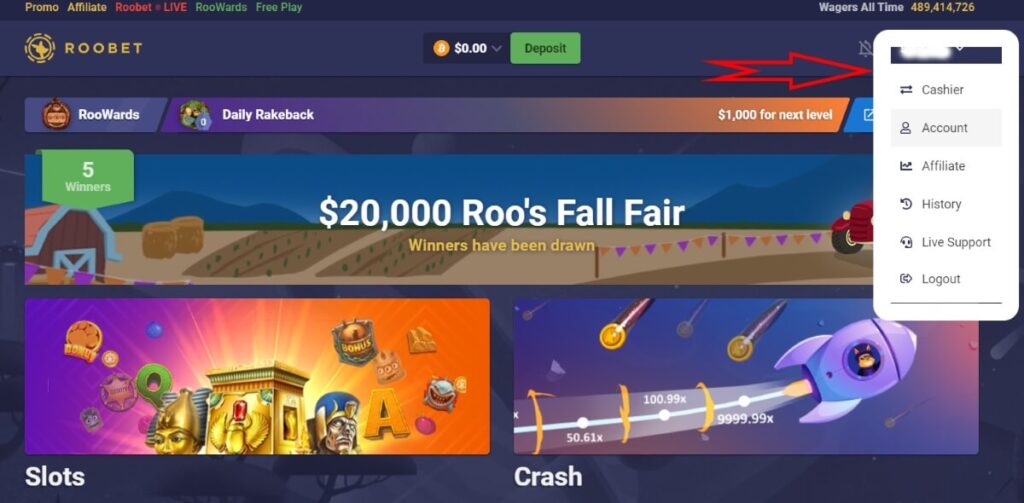 Select Account and enter your email address.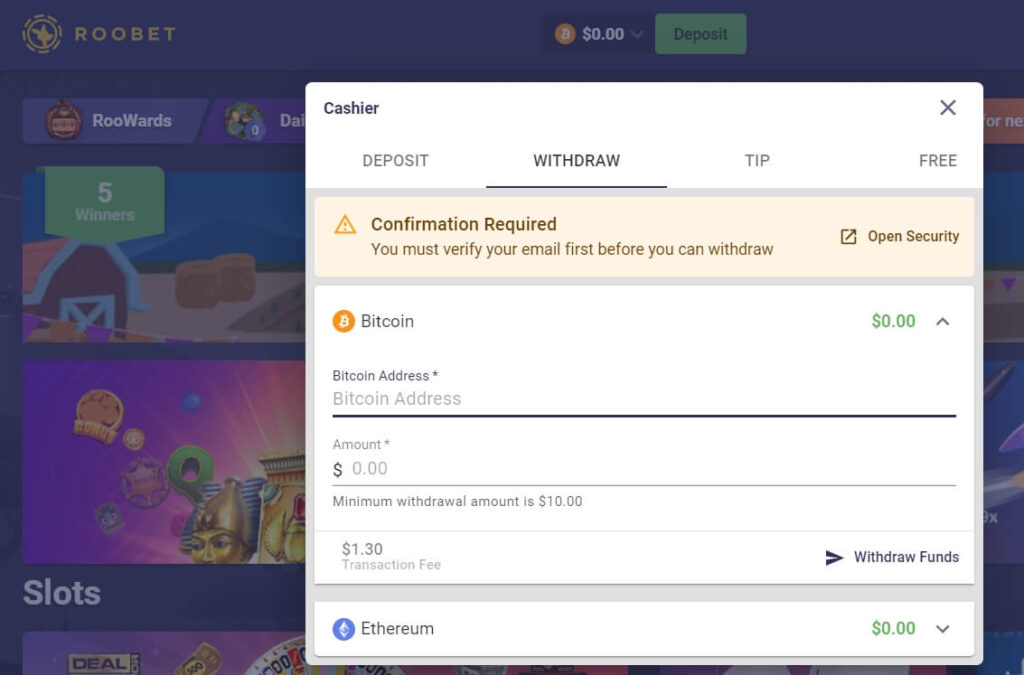 Check your email and confirm Roobet account via the instructions in the email.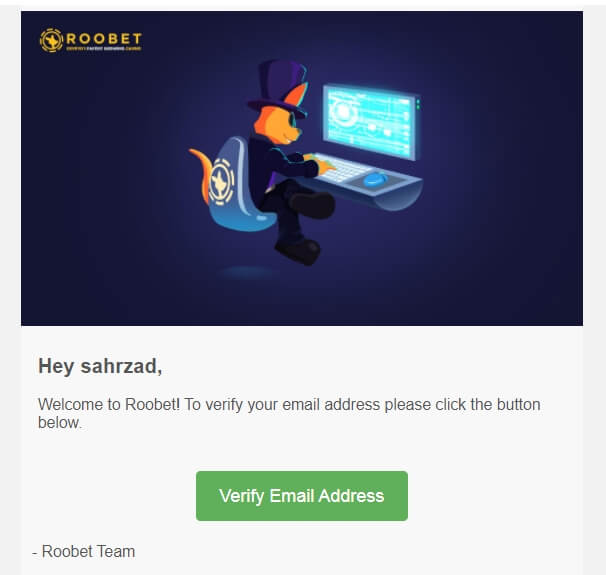 After this step, you can withdraw the money from Roobet.
Please note! You can withdraw only in the currency which you deposited.
Such as, if you deposited Bitcoin you can withdraw Bitcoin. If you deposited Ethereum you can withdraw Ethereum.
How to Play Roobet from any region
1. Get your secure VPN  – select any available region
2. Sign up to Roobet.
3. Play Roobet casino from anywhere!
Top 3 VPN for Roobet
1. Express VPN  
94 countries – you can select allowed for Roobet (Canada, Mexico, etc.). High speed. 30 days money-back guarantee.
2. Nord VPN 
  Special sale! Only $3.71/month!
3. SurfShark  
The best price – from $1.99/m
How to Play Roobet in US
How to Play Roobet Crash – more info here.