Your Roobet Account
We offer you Roobet accounts that are registered from one of the allowed countries.
All accounts are already rewarded with a free RooWards boost to level 1!

Get your Roobet account here Please read the guide below on how to get it work!
Here are the steps to play Roobet from the USA, UK and other countries that are not welcomed by Roobet.
1. Setup a VPN (NordVPN is recommended)
Select VPN server from the allowed country (for example Ukraine or Germany).
2. Connect to VPN and login to Roobet with your username/password.
3. Change your password for the desired. Click your account name in the right upper corner, choose Security
4. Add your email and verify it.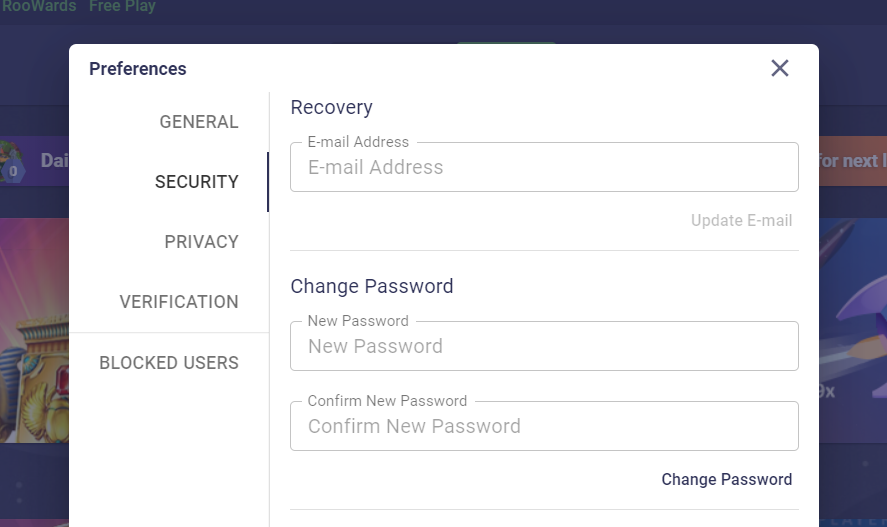 5. Once you verify email you will be asked for the Identity Confirmation
Don't worry, it's just a formality.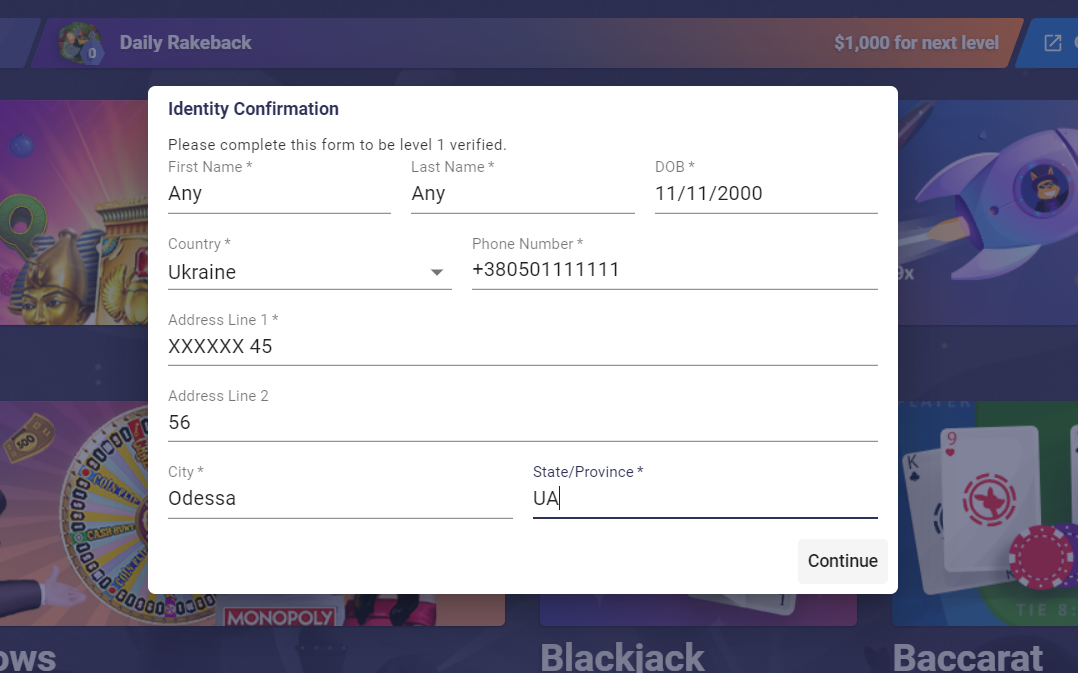 We strongly recommend fill it as follows:
First and Last name – anything you want.
DOB – any
Country – Ukraine (country of account registration)
Phone number  – any 7 digits starting from 050, 067, 068, 099. Please look at the picture.
Address Line 1 and Address Line 2 can be any.
City – Odessa, Kyiv, Khariv, Dnipro, Lviv, Rivne, Donetsk, Luhansk, Kherson – anything you like.
State – UA
6. That's it. Play Roobet without any limits and win big.