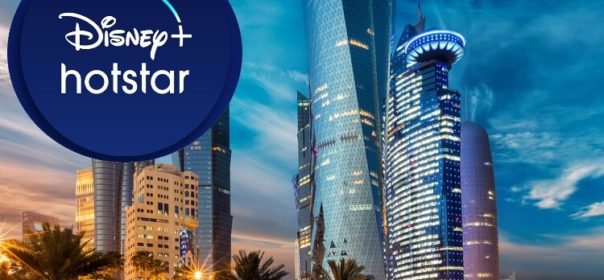 How to Unblock Hotstar in Qatar
There are many Indian people in Qatar today. Most of them live and work far from their families. Sure, many of them ask if Disney+ Hotstar is available in Qatar?  People are looking for a simple and secure solution to watch Hotstar in Qatar. There are several ways to do that. Some people use VPN for Hotstar outside India. But there is a much better and cheaper option to watch Hotstar in Qatar, Oman, UAE, Bangladesh, Saudi Arabia, and other countries. Read below and you will be surprised.
Many people heard about VPN for changing IP, but not many know about SMART DNS to unblock Hotstar outside India. This is a service, that changes IP address of your device and lets you access Hotstar, Star Sports, and other blocked content from Qatar, UAE, Saudi Arabia, Oman, Pakistan, USA, Canada, Australia, and any other country. Smart DNS will help you to unblock Hotstar in UAE.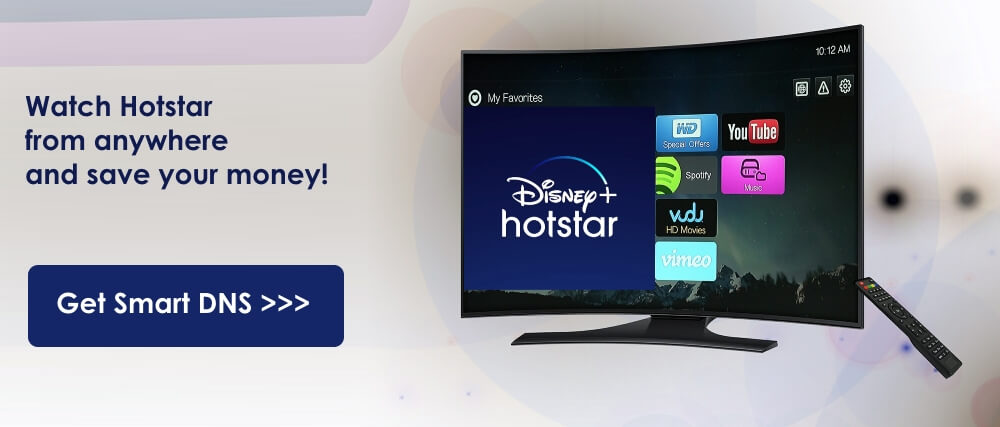 GET YOUR AEROSHIELD SMART DNS FREE TRIAL
It is easy to SETUP Smart DNS on your device. Please review setup instructions HERE.
You can also read how to watch Hotstar from different counties outside India. 
With Smart DNS you can easily watch Hotstar live cricket match today online.
Why Smart DNS for Hotstar is better than a VPN
To use Hotstar in Qatar, UAE and others countries outside India you can use VPN or Smart DNS.
Smart DNS is much cheaper than VPN
Aeroshield Smart DNS works faster
Smart DNS for Hotstar is simple in use. All you need is just authorize your IP and enjoy your favorite videos.
Hotstar Premium in Qatar
Please note! Disney+ Hotstar VIP No More Valid.
Last year  Disney+ Hotstar VIP was available for Rs 399 (~$5.14 United States dollars ) per year.
However, this plan is no longer valid.
The subscriptions for Disney+Hotstar are non-refundable.
The free content available on the platform remains free for all subscribers.
Disney+ Hotstar Premium shows
Game of Thrones
Band of Brothers
Grey's Anatomy
How I Met Your Mother
Modern Family
Silicon valley
Westworld
Big Little Lies
The Leftovers
The Night Of
Prison Break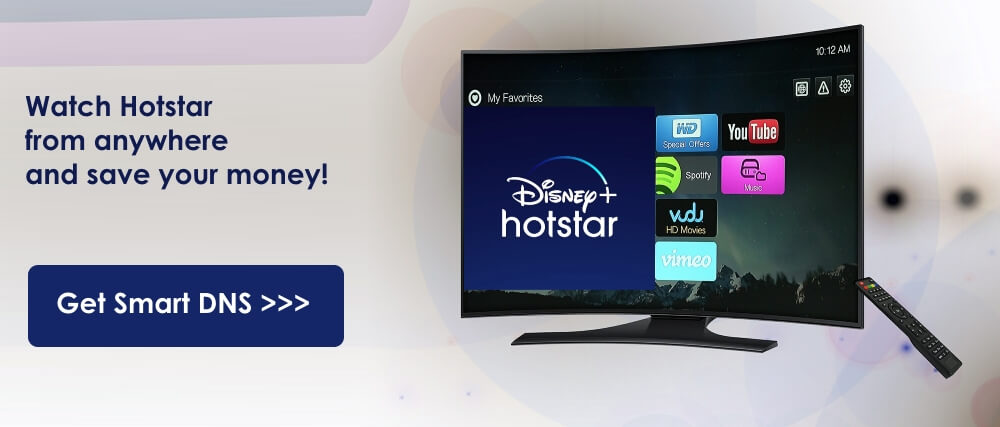 Disney+ Hotstar Subscription Plans
Disney+ Hotstar Premium offers two options
Rs 299 ($3.85 USD) per month.
Rs 1499 ($19.32 USD) per year. 
Disney+ Hotstar Plans

| Plan Name | Plan Price | Duration |
| --- | --- | --- |
| Disney+ Hotstar Mobile Plan | Rs 499 ($6.43 USD) | 1 Year |
| Disney+ Hotstar Super Plan | Rs 899 ($11.59 USD) | 1 Year |
| Disney+ Hotstar Premium | Rs 1,499 ($19.32 USD) | 1 Year |
Disney+ Hotstar Mobile in Qatar
What is Hotstar mobile subscription
Mobile-Only subscription costs Rs 499 per year. Users can see any content, including Disney+ Premium, on a single mobile device at a time with this mobile-only plan. This package also allows users to view stuff in HD definition.
Disney+ Hotstar Super
Disney+ Super membership package costs Rs 899 per year. There is a Super + Ad-free subscription for Rs 1099 per year. These bundles offer access to all Disney+ Hotstar original series, as well as Disney+ Premium programs, movies, and other content. However, unlike the Mobile plan, you can watch it on other devices such as your TV.
The plan allows for high-definition streaming and can be used on two screens at the same time.
Disney+ Hotstar Premium
The Disney+ Hotstar Premium membership option is the most expensive, costing INR 299 per month and INR1,499 for a year. If you choose this subscription, you will get unlimited access to premium content such as live sports and exclusive Hotstar specials, often even before they are broadcast on television.
The Premium membership gives access to all Disney+ content, including all original programs and films, as well as American TV episodes, Hollywood blockbusters, and other content in 4K resolution.
Hotstar Alternatives in Qatar
Hotstar is not the only channel that is not available in Qatar. US Netflix is also blocked here, only limited Netflix videos are available in the country. Luckily, using fast Smart DNS you can unblock US Netflix in Qatar as well.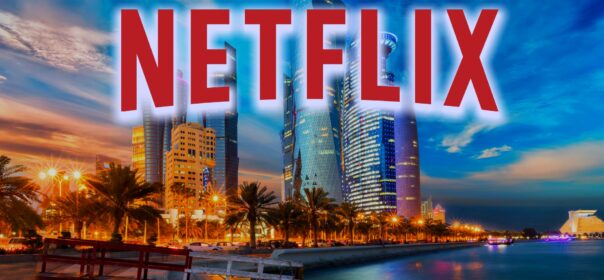 Most popular queries regarding Hotstar 
We regularly get such inquiries from our guests:
How to watch Hotstar in Qatar?
Is Hotstar accessible in Qatar?
How to use Hotstar in Qatar?
Why Hotstar blocked in Qatar?
So to watch Hotstar outside India you can use a simple Smart DNS service.
Smart DNS helps to change your IP address virtually and so you can access your favorite Hotstar videos from UAE, Pakistan, Oman, Qatar, Canada, USA, Australia or any other country outside India.
Aeroshield Smart DNS also works for Star Sports outside India.
You can setup Smart DNS directly on your TV or smart phone.
5 steps to unblock Disney+Hotstar in Qatar
1. Select a secure VPN or Smart DNS service provider
2. Get your account.
3. Get all the instructions to your email.
4. Setup Smart DNS on your device. In case you decided to use a VPN — make a VPN connection.
5. Use Hotstar from Qatar with no issues.
Using Smart DNS to watch Hotstar or Star Sports from UAE is safe and super easy.
GET YOUR SMART DNS FREE TRIAL right now and enjoy your favorite videos.
Staying at home is highly important now during the quarantine.
So, please stay at home!
Many people report some problems with Hotstar in Qatar Doha and other places.
?? no hotstar in Qatar ? missing the show !!

— Midhun Prabhakaran (@midhunkp) January 27, 2022
Why Disney+Hotstar Not working in Qatar and Gulf Countries? Please do something, we want watch this biggboss ultimate

— Alen Joe (@Alenjoe7) January 20, 2022
What's New on Disney+Hotstar Today
online hotstar
hotstar plus
hotstar for windows
hotstar bigg boss tamil
hotstar.com login
hotstar isl
hotstar malayalam download
hotstar app download for android mobile free
hotstar tamil bigg boss 5
hotstar live cricket match today online
hotstar app
hotstar app download
hotstar telegram channel
hotstar old version 8.1 download
hotstar vijay tv
hotstar in qatar
is hotstar free for jio
when hotstar upload new episodes
hotstar apk
hotstar india
hotstar login
hotstar ipl live
hotstar disney
hotstar tamil
hotstar live
cricket live hotstar
hotstar serials
hotstar tv shows
hotstar vpn
hotstar malayalam
hotstar live cricket
is hotstar available in qatar